who we've served
The organisations we've provided peacemaking and conflict resolution training to, or otherwise helped deal with conflict using biblical principles.
We are a truly cross-denominational ministry. So, we delight to work with and serve a truly wide and diverse range of organisations and people.
We particularly focus on the church (both the local church and at a denominational level) and Christian schools.
However we also love to serve church ministries and Christian workplaces. And of course anyone who needs help resolving conflict using Christian principles!
Here is a list of some of the organisations and people who we have served in various ways. This is through:
dedicated training events
conference or keynote addresses
workshops
advice and consulting work
help with actual conflict situations they are facing – through organising mediations, conflict coaching and other assistance.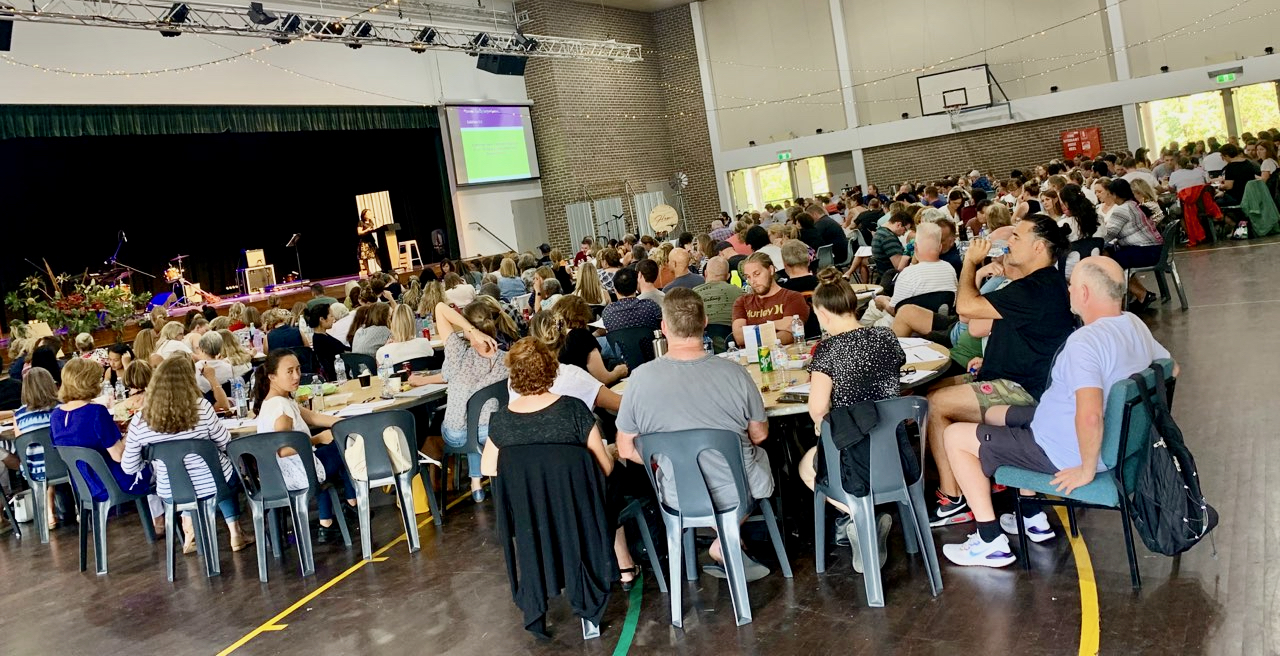 churches, denominations and bible colleges
Albany Baptist Church
Anglican Deaconess Ministries
Anglican Diocese of Central Queensland
All Saints Anglican Church Balgowlah
All Saints Anglican Church Moree
All Saints Anglican Church Nowra
Ashfield Baptist Church
Australian College of Ministries (ACOM)
Baptist Churches of NSW & ACT
Berri Church of Christ
Berwick Anglican Church
Canberra/Goulburn Anglican Diocese
Cairns Emmanuel Uniting Church
Central Queensland Anglican Diocese
Chinese and Australian Baptist Church (CABC) – West Ryde
Chinese Christian Church (CCC) – Milsons Point
Christ College (formerly PTC)
Christian Community Churches in Victoria and Tasmania (CCCVaT)
Christ Church Anglican – St Ives
City on a Hill
CrossLife – a baptist church, QLD
Crosswords Church, Armadale WA
Dapto Anglican Church
Darling St Anglican Church
Dingley Anglican Church
Dural Baptist Church
Fellowship Baptist Church
Georges River Life Church
Gordon Baptist Church
Gymea Anglican Church
Hornsby Baptist Church
Kiama Anglican Church Kurrajong Anglican Church
Lane Cove/Mowbray Anglican Churches
Lighthouse Community Church
Maylon Theological College
Mayfield Baptist Church
Medowie Baptist Community Church
Melbourne Anglican Diocese
Miranda Anglican Church
Mittagong Region Anglican Church
Mona Vale Anglican Church
Morling College
Moore College
Narrabeen Baptist Church
Narellan Anglican Church
Newlife Uniting Church (Robina, QLD)
Northlight Anglican Church West Pymble
Northridge Vineyard Church
Northside Chinese Alliance Church
Parramatta Baptist Church, NSW
Pearce Anglican Church
Pennant Hills Baptist Church
Petersham Baptist Church
Presbyterian Church of NSW
Presbyterian Church of QLD
Presbyterian Church of Victoria
Providence Church, Perth
Punchbowl Baptist Church
Redeemer Presbyterian Church, WA
Singleton Baptist Church
SOMA – Blue Mountains
Soul Survivor NSW
St Andrews Cathedral School
St George's Anglican Church, Pearce (ACT)
St John's Anglican Church Mona Vale
Sydney Anglican Diocesan Secretariat
Sydney Anglican Diocese
Sydney Missionary and Bible College
Tamworth Baptist Church
Telopea Church of Christ
The Oaks Anglican Church
Tuggeranong Baptist Church
Unichurch Queensland Westcity Church, Perth
Vose College
schools and educational organisations
Australian Christian College – Marsden Park
Araluen Christian College
Ballarat Christian College
Bethel Christian School
Brindabella Christian College
Caloundra Christian College
Carey Baptist College
Chairo Christian School (all campuses)
Christian Education National (CEN)
Christian Schools Australia (CSA)
Covenant Christian School
Danebank, An Anglican School for Girls
Dubbo Christian School
Emmanuel Christian Community School
Emmaus Christian School (ACT)
Endeavour Christian College (Cooktown, QLD)
Gawa Christian School (NT)
Green Point Christian College
Haberfield Baptist Church Pre-School
Heathdale Christian College
Horizon Christian School
Hunter Christian School
Illawarra Christian School
King's College WA
King's Christian College (QLD)
Maitland Christian School
Maranatha Christian School
Medowie Christian School
Melton Christian College
Mountains Christian College
Mundaring Christian College
Nambucca Valley Christian Community School
Namoi Valley Christian School
National Institute for Christian Education (NICE)
Nepean Christian School
New Zealand Association for Christian Schools
Northern Territory Christian Schools Association
Nowra Anglican College
Norwest Christian College
Nowra Christian School
Orange Christian School
Oxford Falls Grammar School
Pacific Hills Christian School
Penrith Anglican College
Penrith Christian School
Presbyterian Ladies College, Sydney
Rehoboth Christian College
Roseville Anglican College
Shepparton Christian College
Schools Ministry Group (SMG) – SA
Southern Highlands Christian School
St Stephen's School
Staines Memorial College
Sunrise Christian School
Swan Christian Education Association (SCEA)
Tara Anglican School for Girls
Taree Christian College
Toongabbie Christian School
Tyndale Christian School
Waverley Christian College Woolaning Homeland Christian College
ministries and workplaces
Adventist Disaster and Relief Agency (ADRA)
Ambassadors of Reconciliation (US)
Australian Fellowship of Evangelical Students (AFES)
Australian Insurance Law Association
Australian Indigenous Ministries
Baptist Camping Victoria
Bible Society Australia
Bush Church Aid Society
Campus Crusade for Christ – Student Life
Christian Growth Ministries
Christian Media and the Arts (CMAA)
Christian Media Australia
Christian Ministry Advancement (CMA)
Christian Super
City Bible Forum (Sydney)
Creation Ministries Australia
Crusader Union of NSW
Evangelical Union – University of Sydney (EU)
Fresh Hope Ministries (Churches of Christ)
Generate Ministries
Girls Brigade Australia
Good News Unlimited
Hope Media (103.2FM – Sydney)
Hope Media (96.5FM – Brisbane)
Lawyers Christian Fellowship (NSW)
Light FM (89.9FM)
Live at Peace Ministries (US)
Mission Aviation Fellowship (MAF) International
Mission to Seafarers
Missions Interlink
Multicultural Bible Ministry
Pace Peace (US)
Peace Promise (NZ)
Peacemaker Ministries (US)
Pioneers Australia
Positive Media
Port Hedland Seafarers Centre
Relational Wisdom 360 (US)
Scripture Union (Qld)
Scripture Union (Tas)
Student Life Brisbane
The Navigators (Australia)
Transforming Sydney
United Christian Broadcasters Australia
Vision Christian Media
Vision Radio Network Young Professionals Education Committee
Vose Seminary (WA)
WEC Australia
YWAM Newcastle
"Fabulous course. Great framework for understanding a biblical foundation for peacemaking. I love that the material caters for a range of learners."
Tanya
training attendee
"It was great to see so clearly that the gospel was driving every aspect of the course."
Mark
training attendee
receive your FREE peacemaking devotional to help you deal with conflict!
Get monthly tips on how to deal with conflict biblically plus stay up to date with PeaceWise training, hubs and other news.